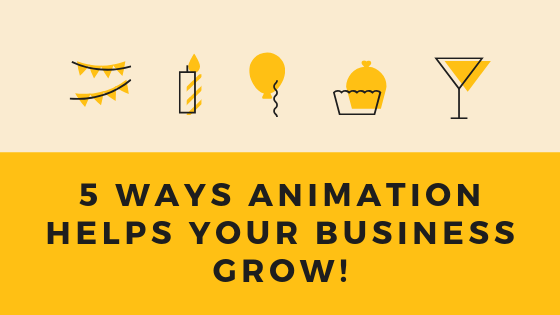 Animation excites anyone from a child to an adult. Animation withholds the power to grab attention and sustain it for a certain period of time. One of the most effective ways to market a product or some business is animation as it not only states your purpose, but also highlights the functions of the product effortlessly. The key is to put animation to good use and create animation videos that are perfectly describe your business and ideas in such a way that it does not only invoke interest but also keep the audience engaged.
Helps Understand Better
With the help of animation videos, your ideas and concepts can be bought to life. Animation explains the purpose and functions of your business and enables the audience to get a clear visual. This acts a biggest plus point for your business as it not only engages idea, but invokes interest making it easier for you to get your point out in the open. Animated videos are a great way of storytelling, making it easier to give necessary information of your product, service and business to clients and potential customers. Using animation instead of power point at a presentation is the way to win any client's appeal.
Widens Reach
Your business can expand its reach, over social media and the digital platforms through animation videos whilst spreading out the word. Social media and digital media are a huge platform and can attract millions of people, with creative means like animated videos, you can communicate about your business, products or services to a wider range of audience at a time and it can be shared and liked multiple times too. Platforms like Facebook, Instagram, Twitter, YouTube or Vimeo are good place start with. Animation videos in websites not only grab attention but by this, your search engine optimization performance is improved and therefore you come in a higher rank on Google search results.

It's a win-win for the wallets as well!
When making a real time video promotion for a business from producing, directing, casting, scripting, editing and a whole lot of effort, which means, it's going to take a lot of time and you're likely going to spend like there's no tomorrow. Also, there are chances that you might be spending more than what you might get out of this. Animation explains everything in an easy to understand way and fast. It doesn't take a lot of man power and is certainly cheaper to produce with lesser time. The key to a successful animation video depends on its creative angle and is a smooth way to get your business out in the open.

One of your Best Weapons for Marketing!
Animation videos is one of the best, and I say again, the best tool for marketing regardless of who your customers or clients are. They are generally short and a well-made explainer video could do some great marketing also boost your company's website conversion rate. You can also use this tool to tell your story, your business story. As mentioned earlier social and digital media is your market and there are possibilities for your videos to go viral! And think what that shall do to your business.
Animation is Fun!
Whatever the age maybe, if there is some animation video, you'd watch it. Because that's how engaging it is. All you need is a creative mind and with it would come boundless opportunities to what you could say, show and want the audience to perceive. First off, when you use animation you stand out from other companies, as in you stand out from the competitors. It gives a fresh outlook to your business as someone who is futuristic and innovative in its approach. So, it's obviously a great idea to include animation in all business promotions, in case you're still wondering! 

If you are in search of a creative agency who has excellent expertise in making animation videos, you are at the right place!