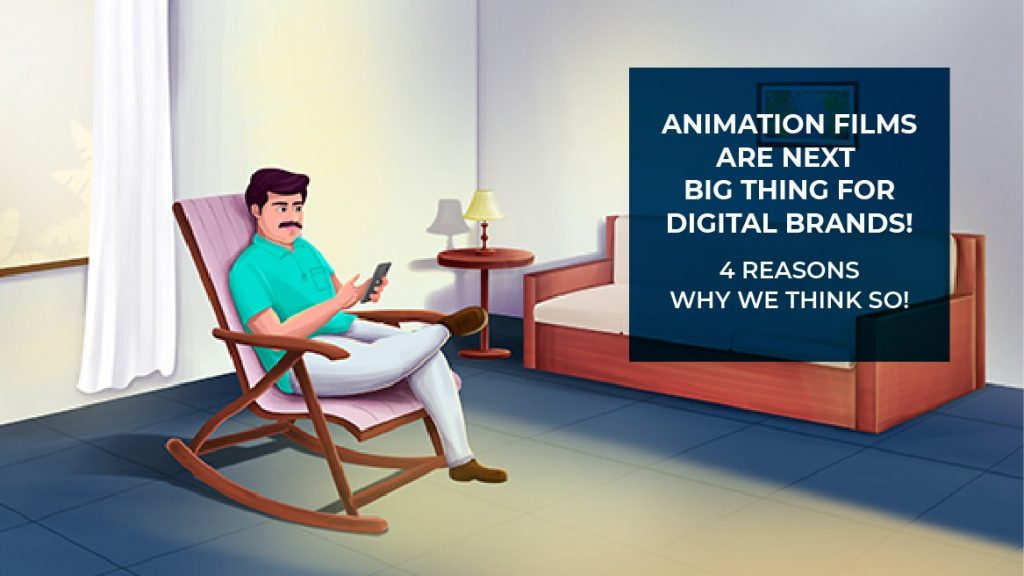 We know from Dalgona to Maradona you got that all, on Google well in case you might be searching for effective ways to develop your brand, wait but how it is possible in lockdown? Even brands are mentoring Social Distancing, then how to engage the audience? 
You got it, Shooting a video with the full crew. We are creative detectives! that's something new, so likewise, we will answer all of your queries.
We all know that video is the way to connect the brand and audience, on the same page! Here's another way to create a video that reaches out all the way to keep their attention alive.
And the answer is "Animation Video", just now when you read this, you created some pictures of a cartoon in your mind, which you watched back in time. In the same way, your consumers will feel while they watch your brand's animation video. Now let us take you ahead of this and explain how does Animated Video Film work for your Brand in Lockdown.
1) Social Distancing and Lockdown
Due to widespread restriction brands have lost their liberty to schedule a brand film outdoors, as we know it's a global outbreak for all industries, there are now newer challenges for brands. Several businesses have found new ways to go online and brought a new WFH culture. Brands have a great opportunity to use animation as a new marketing strategy for their communication.
2) Animation Videos are Cost-Effective
One of the major advantages of using animation videos for your brand communication is, these complex-looking characters are very less expensive than shooting a normal video with a crew. Not every time, texts and live videos work, their animation video brings all kinds of concepts to life.
3) Hard to Find Influencers and Stock visuals for a Brand Film
We are well aware of finding Stock visuals for a brand film or get an influencer, celebrity which are not accessible due to lockdown to promote brand digitally. But with the Stock Visuals, a brand has to compromise and manage with the availability of visuals on stock clouds, which are not relevant always. So, it's difficult to work with this marketing strategy.
4) Animation Videos are Efficient
As our social lives moved online, social media and entertainment have risen notably. So, an animated video series would be a great idea to reach out and deliver brands communication.
Conclusion – The Animation Video is the Best Marketing Strategy
An animation video is an exciting way to visually convey a branded message. This powerful tool of marketing cut through the digital noise and creates a long-lasting brand impact. So, in this current, social media culture, an animated video could be the most effective tool to market your brand digitally.
Are you looking for Animated video film for your brand? Our graphic Nazi's love to sketch models and give them life in animated films. Check out our website to know more or visit @redpenciladvertising on Instagram or call us at +91-8197158503 for your first-ever animated brand film.