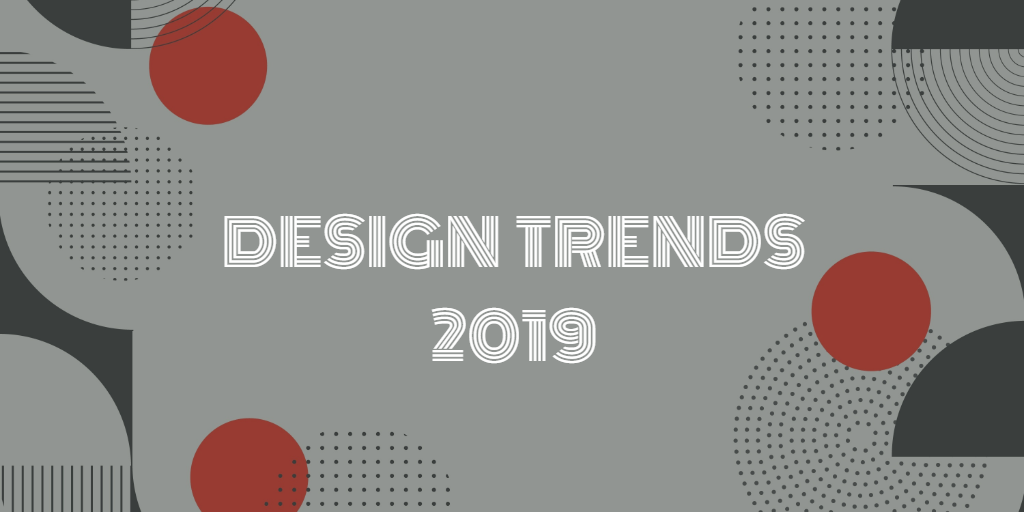 Creative heads across the world is going through a phenomenal face.  This was very evident from the past year, 2018. Best Ad agencies in Bangalore and other advertising hubs reflected trends like activism, augmented reality, and everything ultraviolet defined design in the previous year. Let's take a look at some of the top most impactful graphic design trends of 2019.
1. 3D Designs
What keeps 3D designs on top is that it allows the creator to give life to an impactful world around them, envision new environments and dimensions.
Another field that got hit by a serious crush for three dimensions is the world of typography, as distinct three-dimensional typefaces pop off the surface and grab the eye. Designers who embrace typography is widely using 3D typefaces like Adobe Fonts to make their communications project right into the hearts of the world.

Author: Nadine Kolodziey – Project: The Undrawn Drawing Tour
Author: Manon Louart – Project: Mon Papi
Project: Nosense | Author: Roman Bratschi
Project: Proxima B | Author: Jerico Santander
Project: Free time | Author: Santi Zoraidez
Project: Hover | Author: BÜRO UFHO
2.  Bold and Minimal
"less is more" is a mantra that ruled over the design word in recent years. And the trend seems to be spreading fast and estimated to be growing stronger in the future as clean, uncluttered visuals became necessary for viewing content on smaller screens like smartphones and tablets.
But just like what happened in the previous year, there will be a few new twists – projects that pop with colour are far from over.
The creative wizards will take the maximum out of the pallets inspired by the '70s with super bright colours and gradients. These colour combinations lend themselves well to smooth the duotones and fades.
Project: Super Gradient | Author: Song hojong
3. Realism coupled with Flat Designs
A design gets its true dimensions when all its individual components come together to open up a new world. There are many combinations of creative elements and styles that will challenge the contemporary way of looking at a design, one such creation is the combination of flat/2D and real-life objects.
A brilliant blend of the solids will take on a futuristic feel, as there often appear as three dimensional. Flying and floating features will append to this kind of designs and the overall abstract aesthetic.
This style of designs primarily appeared in the Industry of fashion and editorial photography, which often merge digital three-dimensional objects and traditional photo shoots. The same technique has been highly expected to be extended to mainstream advertising as well.

Project: Puma sneaker shop. | Author: Anton Mikhaltsov
Project: Adidas – Online Store | Author: Luke Pachytel
4. Eclectic
Designers around the world are going for transparency and authenticity following the pop culture's shift towards the same. Imperfections in the art is being celebrated as a result of this shift in illustration style. The dawn of this trend will bring up more projects that feature freestyle doodles, colour stains, unique brush strokes, and organic textures.
Adapting such a style will create a raw and kinetic impact on the designs. This shift will turn the designers towards an asymmetrical approach and move away from rigid and grid-based layouts.
This transformation in technique doesn't mean you're restricted to creating projects on paper. Your unique hand-drawn designs can be taken into the digital world using softwares like Adobe Capture or can be conceived completely digitally with Adobe Illustrator and Adobe Photoshop Sketch.
This trend in alternative art will touch every area of graphic design and can be already seen featured in packaging designs.
5. Open Compositions
It's an old story of framed finishes and now we see the dawn of free-flowing final products. Open layouts make the viewers perceive like they're seeing one wonderful piece of a big scene. Elements float on and off the page with ease, creating an impression of infinity.
The potential of open composition is its capacity to tap into the viewer's intelligence and spark curiosity. It makes the viewer wonder, "What's on the other side?" The idea adjusts well with three-dimensional trends, as designers use three-dimensional objects to create the illusion of "more" outside the frame.
We could find the earliest signs of this trend in web designs since it gives itself wholly to interactive digital experiences but expected to expand towards print projects, too.

Author: Temi Coker – Project A Poster A Day
It's never been this important for all the creative agencies to cope up with the change and remain relevant in the industry. Understanding this necessity, best creative agencies in Bangalore and other Ad hubs have already started working in line with the rapid shift of design trends.
Give a futuristic and fresh look to your designs using the above-mentioned compositing techniques for stunning art boards. And wish you an impressive and creative year ahead.
Resources: Adobe Blog, Google, Behance