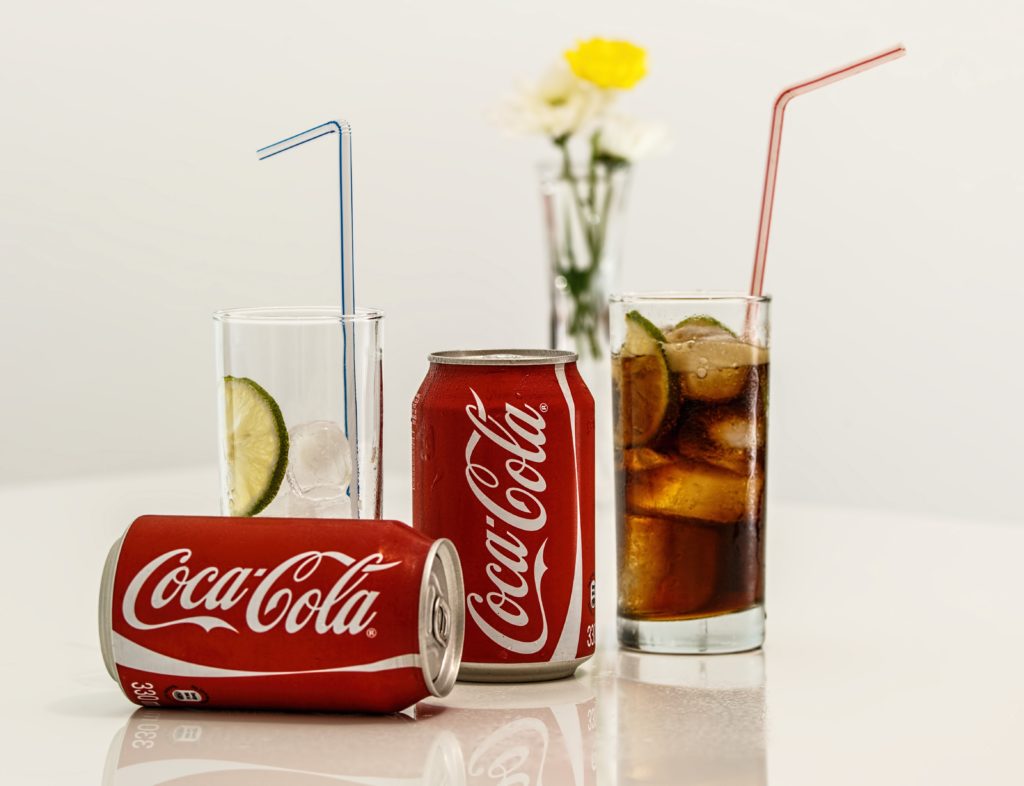 To digest the idea of creating an enduring brand can be a bit vague and can quickly become confusing, even for those geeks who have studied marketing. Well, don't you worry, I'm here now to help you out. All you have to do is to listen and listen and listen to this legendary coke story very carefully.
So, Let's Start. 
Friends, Romans, Countrymen, lend me your ears! (Secret strategy: If stealing, make sure you steal from the legends!)
Where you should take branding lessons from? Totally up to you. But, you must consider learning from a brand that is STILL RELEVANT AFTER 130 YEARS SINCE INCEPTION! 
Speaking of giants that seem to get marketing spot on, Coca-Cola was always been there among one of the best.
Throughout the years, Coca-Cola constantly delivered remarkable, compelling and original marketing strategies, while still building on the brand's core values, assuring that consumers know that an advertisement or piece of content is from Coca-Cola. Its take on branding has ensured that it has prevailed consistently popular for decades, even when it underwent a few flub-ups.
Are you feeling bad about growing old? 
Either be consistent or die! 
While spring up with a young marketing campaign that will be distinct is of crucial importance to all businesses, this cannot override the need for steady branding. Customers and prospects need to know that marketing is for a company, which requires certain characters to remain the same, or at least comparable.
As Forbes explains, creating a "lasting imprint" on the consciousness of the consumer can take time, meaning that constantly changing branding approaches can have a detrimental effect. Not only has Coca-Cola maintained an alike script font for branding and its tell-tale red, all marketing highlights happy characters smiling broadly and simplistic taglines.
The Coca-Cola brand is constituted on the idea of 'enjoying a coke' and this message is the one that is always hammered home, even as its product range changes and adapts to rising trends.
Gone out of your hands? 
Take failure pill like a candy and stay alive! 
Even though Coca-Cola's branding is habitually powerful, it has made some slip-ups, which can be fairly as important to learn from. It released New Coke in 1985 in an attempt to take market share away from competitors, discontinuing classic coke in the process. The plan was to make the product and the brand more relevant to the time, as The Balance explains, but the change didn't receive the expected attention.
Notwithstanding a huge marketing campaign heralding the new formula, a lot of testing among focus groups and celebrity endorsements, this rebrand of a classic company came under fire from loyal consumers. The repercussion was so great that Classic Coke was made available once more within three months – New Coke went on to be discontinued in 2002.
Nevertheless, Coca-Cola learned its lesson, putting the marketing attention primarily on its Classic version and rebuilding its brand based on the more popular product and image. This persists to show that even putting a lot of money into branding doesn't ensure success and that seldom it is better to cut your wounds and revert to a former offering or brand image.
Did you say product again? 
Wrong, it's always the brand! 
One of the most prosperous ways in which Coca-Cola has marketed itself is that it puts the focus on the brand rather than its product. Coke is portrayed as something that brings family and friends together, encourages sharing and brings happiness, rather than a soda.
Smartling highlights how profitable this is for a global brand, which sells variations of its products and uses different packaging throughout many countries. Rather than a complicated marketing plan that focuses on the product, which would be difficult to implement, Coca-Cola sells the lifestyle that it strongly associates with its brand. This ensures that the brand is universal and understood across all cultures and languages.
While not all companies will operate on a global scale like Coke, they can still look at how to sell their brand as an experience rather than a product. Not only will this create an overarching idea of the business, it also ensures there is a core focus for future marketing, tying into the idea of consistency.
Hoola! You have reached the last para! 
Last but not the least, always stay relevant. I repeat, Always! 
Although consistency is a huge part of Coca-Cola's brand identity, this wouldn't be enough to keep it on top for over 100 years. While Coke is built around the same positive experience as it was upon conception, it also remains modern and topical, making the most of popular culture to remain relevant.
However, the brand doesn't simply take a popular subject and replicate it, Coke's success comes from putting its own spin on a topic, while still maintaining the idea of it being all about sharing and happiness. Not only this, but it uses relevant trends from each of the countries it is present in, understanding that what is relevant for one culture may not be for others.
This doesn't just show the importance of having your finger on the pulse when it comes to issues within your industry and wider trends, it also highlights how important data-driven branding is. As PR Daily points out, data – such as that gained from social listening and analytics – tells you what your current or potential customer wants. This ensures you can build a brand that reflects this while also being completely relevant to the moment.
Not the End. 
You read it all. What now? 
Yes, It's moral of the story. 
In the end, a brand is a person's gut feeling about a specific product or company. Each person creates his or her own version of it, and some brands increase or decrease in popularity because of how consumers feel about them.
Stealing a geek's words, branding is the process of giving a meaning to a specific company, products or services by creating and shaping a brand in consumers' minds. It is a strategy designed by companies to help people to quickly identify their products and organisation and give them a reason to choose their products over the competition's, by clarifying what this particular brand is and is not.
Sources: Kotler & Keller: Marketing Management (2015), American Marketing Association (AMA), Google resources.