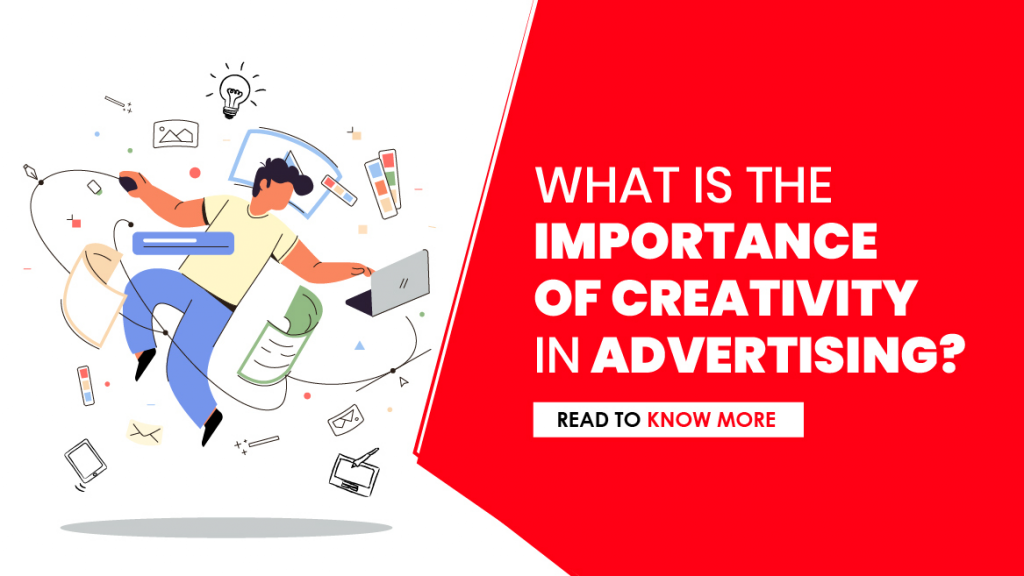 Competition to stand out in the ad industry is fierce,
So, how do you get your ads to slay?
The roots of advertising run deep. We've come a long way since those pretty lines or the models were the only focus.
Now advertising has changed!
It has a bit more part in content and requires a lot more effort to stand out in the ad world.
We've put together an extensive guide to explain the importance of creativity in advertising; We explain how to make ads that stand out and deliver.
In this blog, we will cover four elements of advertising and how creativity fits into each: Purpose, Audience, Relevancy, and Platforms.
But let's take a deep dive in and understand a little bit more about the meaning of creative advertising and how a creative agency like us helps you out.
What is Creative Advertising?
Creative advertising is when a team of creatives comes together to make a commercial or non-profit campaign that effectively tells the story of a brand.
Creative agencies perform various asks from planning to strategy, design to marketing, animation to video production, and much more.
Let's explore how it works!
1. Memorability
A study shows that only 16% of advertising is both recalled and correctly attributed to the brand. On an estimate, approx 84% of ad spend goes in vain. Disheartening for advertisers, but it is true. On average, a brand on the internet has 5 seconds to grab any user's attention; if your material doesn't compel, then it's game over.
Every day we are bombarded by advertising on various mediums, So creative ads can cut through this constant onslaught of content and be essential for brands' success.
The best way to get noticed is to be compelling.
2. Effectiveness
The campaign is successful when it is showing you the best numbers. Research had found that when a creative ad campaign executed effectively, it delivers an ROI higher than the non-creative campaigns.
If a creative ad can spark excitement and relevance to the consumer, they are more likely to be engaged with the brand.
3. Storytelling
When creating a story of your brand, your focus should be on the emotional impact. There's no other way to make human connections rather than emotions. The consumer will resonate with your brand if they can relate to it in some way. Not only storytelling a way to connect, but it's also a clear picture of your brand guiding the consumers through your journey. It also helps you to retain your customers and leave fewer unanswered questions regarding the brand.
4. Recognition
To build brand recognition, and provide value to your consumers, create meaningful connections through creativity. Consumers are more likely to resonate with the ad if they can relate to or something related to their interest. Companies can create an established brand this way; by providing meaningful, relevant, and consistent creative ads to their target audience.
Bonus Tip
A creative ad requires less media spend because it is more likely to be shared organically; it increases audiences' opportunity to see this ad.
Conclusion
It's for these reasons we encourage our clients to think of a creative approach. The more creative your campaign, the more your brand stands out.
Are you looking to create your first-ever ad campaign?
Well, creating a top-class campaign isn't easy, but that's why we are here to help you! At RedPencil our designers and copywriters are ready to make your brand fly high. Contact us today to learn more; visit @redpenciladvertising on Instagram or call us at +91-8197158503 to get started with your creative ad campaign.