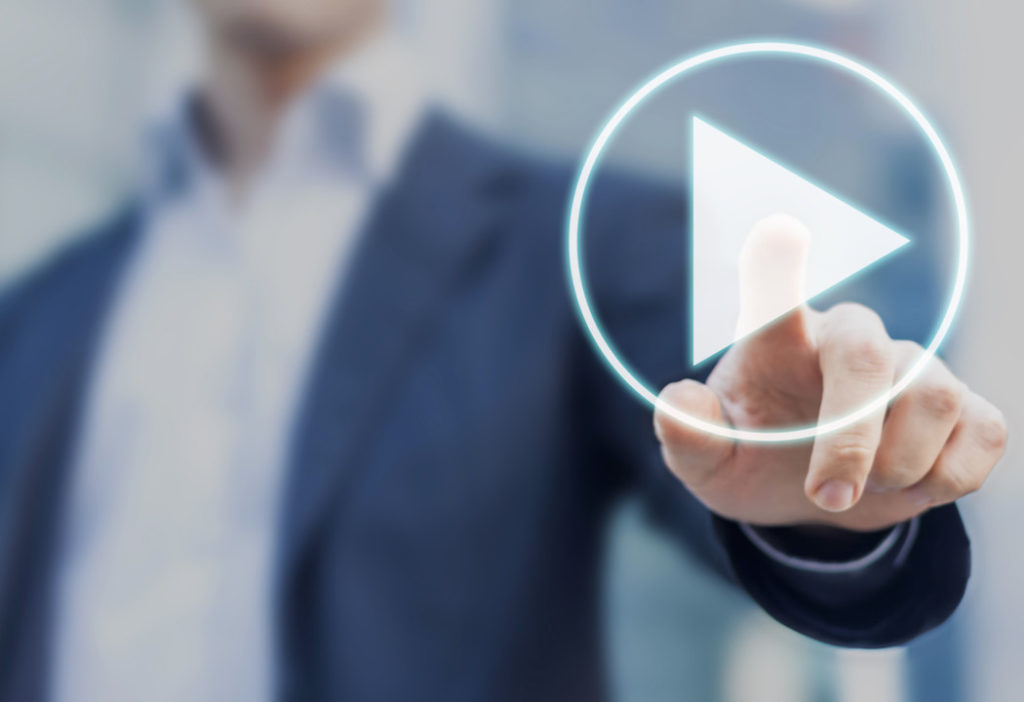 Gone are the days when corporate videos signified long videos that featured CEOs talking about their firm showing major sections of the office. As we had spoken in one of our previous blog posts, video are highly significant and are the best alternatives to salesmen; highly effective salesmen. Although videos has always been more influential, video production was comparatively costly in olden days. The huge size of the equipment, the elite reach and the high cost involved made video production a herculean task those days. But now making a video is quite simple. The reach has increased incredibly, so has the engagement for a video. This has resulted in increase in usage of corporate videos.
Here are the types of corporate videos that are being used and produced widely during the recent times:
Product launch intro:
These videos are usually released before the launch of a product and these videos help a lot in creating hype around a product. These days product launch videos are being released by movies too, in the form of teasers and pre-teasers. Examples for companies that have released wonderful pre-launch videos are Apple, youtube etc.,
Press release videos:
Press is also a part of any ventures' family. Press helps a company in getting over night fame and also in damaging the fame. Showing how the new product works helps in creating better stories for the journalists.
Ad videos:
The more traditional type of corporate videos that have been present in various forms, since times unknown. Video Advertisements are simple ads that are intended to make the audience remember the product or service and even purchase them! This type of ads again have a huge list of classifications which we can, may be, discuss in one of our further blog posts.
Internal communication videos:
While these might not sound like an important one, the bigger the scale and size of a company, more is the value an Internal Communication video adds to it. Imagine a huge MNC in which the CEO send a festive wishes to all his employees in the form of a video. It would definitely make the internal staff happier compared to the happiness that a mail can give. Not just these, internal communication for larger companies gets better when done through a mail; while yes smaller companies would prefer a direct mode of communication.
Owners' word:
Brief videos featuring the owners themselves addressing either the audience or the stakeholders of a firm or the prospective customers. These videos are a great help during situations of crisis.
CSR Videos:
Probably the only videos that help exclusive to build-up a firm's PR reputation. While most companies do indulge in Corporate Social Responsibility, only a few succeed in showcasing the work efficiently. A good CSR Corporate video can help not just in showcasing the work, but also for the records and for PR purposes.
Animated Videos:
These type of videos are probably the favorite for start-ups. Animated videos help in communicating an idea, convincing people about it and in addressing practicality issues efficiently. For example, imagine an explainer session about a product that doesn't exist yet. Wouldn't an animated video be perfect solution here? Also, new product or service ideas and start-up ideas can be explained in the best way possible via animated videos. These are a preferred means for fund or investment meetings also.
Another point to be noted here is that now-a-days more brands are moving towards animated videos as their TVCs. The most obvious reason for this is that animated videos are limitless, more creative, at times cost lesser than hiring celebrities as brand icons and are more eye-catchy..especially to child groups.
Videos with an emotional factor:
Remember that google ad that was entirely about the reunion of two friends from India and Pakistan? Probably every one remembers it! The reason is that it has a dominating emotional factor that connects well with audience, even audience who prefer to skip ads on Youtube. yes, while TV ads are unavoidable, ads in internet world are totally avoidable. All it takes to keep the audience stuck to the ad is one touching emotional factor. The same has been followed by Tanishq, Kurkure and various other brands. This can be well called the newest trend of corporate ads.
So these are the most important types of Corporate videos. Did we miss something? Do let us know in the comments section!