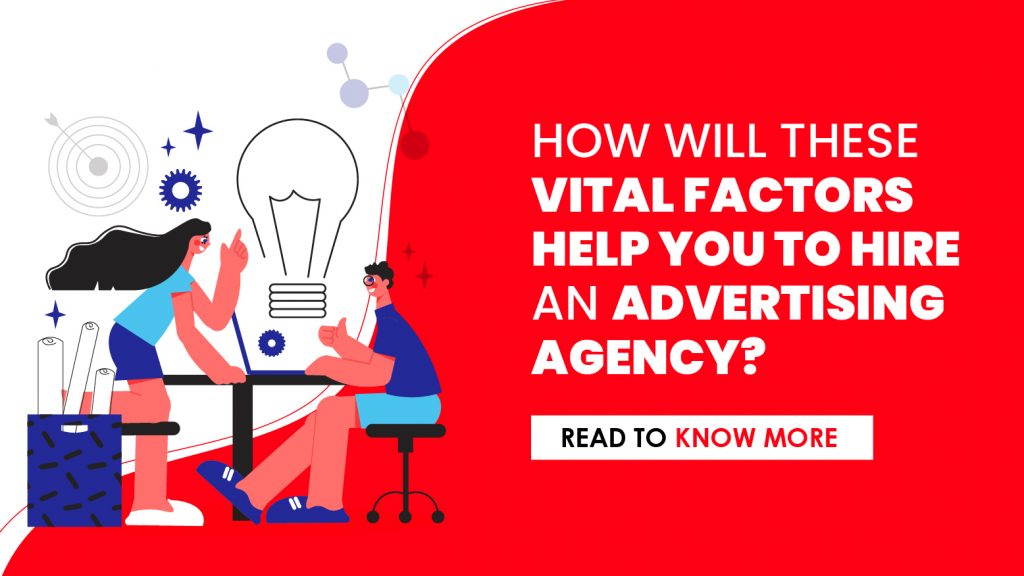 When you pick up an agency that would handle your marketing strategy and creative advertising, you are offering trust. 
You trust the agency will develop your business, understand what your brand wants to convey, and create messages that your brand wants to get to your target audience.
A poor fit between the agency and brand could stop all of it and can lead to frustration.
In this blog, we will introduce a few crucial traits to look at which will help you when hiring an advertising agency.
Make Sure You Both Land On The Same Page!
All agencies are different, even if they sound the same. So how your brand and agency will work together to reach your marketing goal is essential. Brands always look after the clients, pricing or creative output to guide their marketing plans. But the most important is the team they work with, and how easy it is to communicate with them. These are the basic skill sets and their proven results.
The Agency, Which Is Ethical!
Brands often spend more time on financial and legal aspects rather than ethics. The most critical part is to check whether the agency is well run and has its ethics. The agency that has ethics will add value to your brand.
Find An Agency Whose Values Align With Your Brand!
More often, brands only look for customer reviews or past works experience when choosing their agency. These are some essential points to look at, but equally important is the agency whose values align with your brand. If it doesn't align, it can lead to miscommunication.
Work With Those Who Keep Transparency At The Top!
Brands should be concerned about whether the agency they are working with is good and who keeps transparency at the top.
More often, agencies paint a canvas to highlight themselves, but the genuine would be more focused on maintaining transparency.
Ensure They Match Your Goals And Needs!
One of the essential factors brands should focus on when hiring an advertising agency is how the agency would position solutions according to your goals and needs. 
Consider Whether You Can Develop Trust!
The ability to develop trust and mutual understanding between your brand and agency is essential for growth. This factor eases and helps to grow your business.
How Willing They Are To Work With You!
Consider that agency that wants to be part of your team and is willing to give everything to reach your goals. The goals of agency and brand should be common. It's all about achieving results together. Make sure you find that perfect partner who would see your growth and theirs on the same page.
These are the few points to consider when hiring an advertising agency. There can be a lot more to the list, but the most important is to understand each other goals and growth prospect.
So while choosing an agency, make sure to consider these points.
Are you looking for an advertising agency in Bangalore?
Well, we are here to help you!
At RedPencil, our team understands you and your brand to make your brand fly high. Contact us to learn more; visit @redpenciladvertising on Instagram or call us at +91-8197158503 to create stellar advertising campaigns.